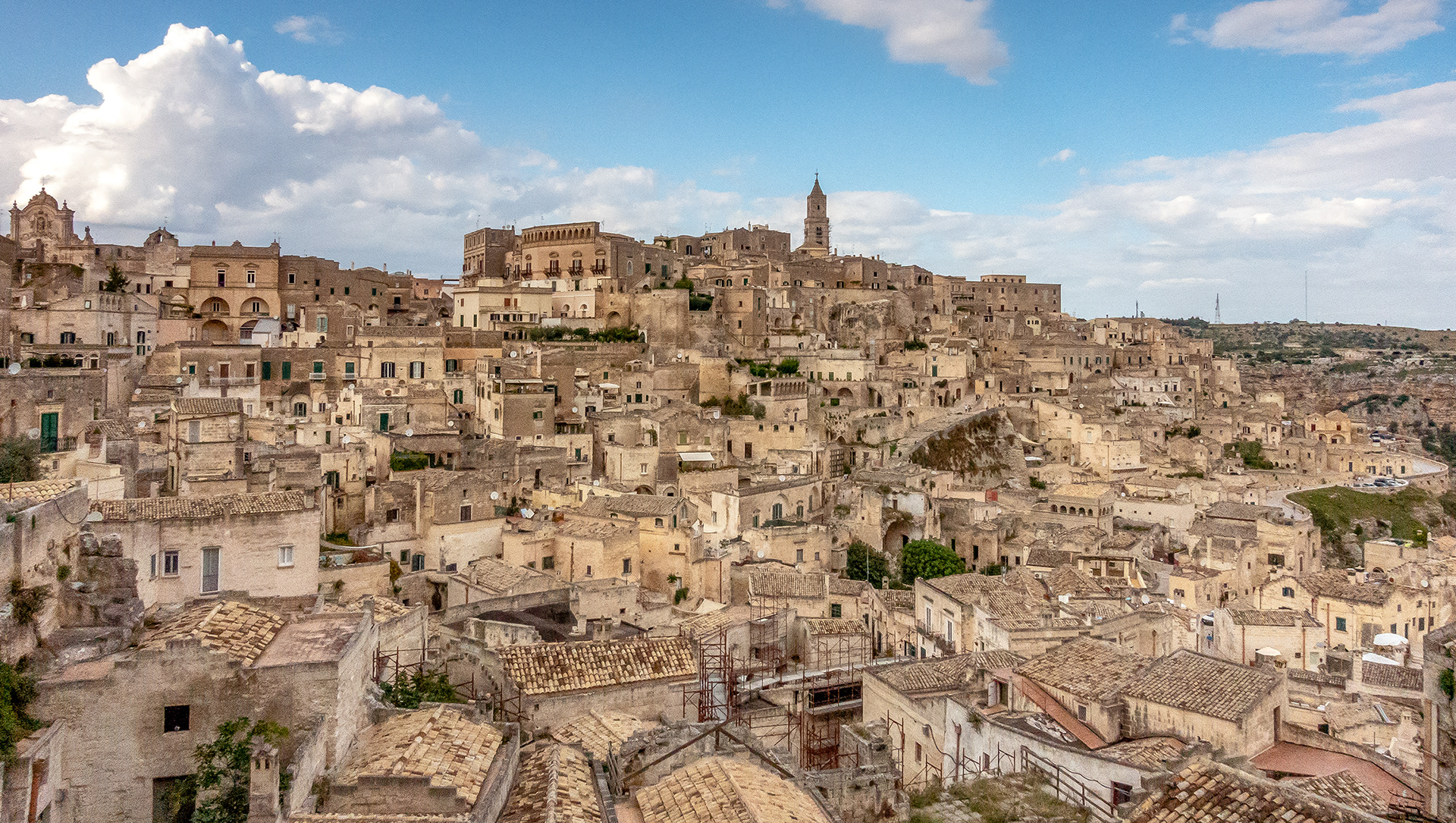 Matera is one of the oldest continuously inhabited cities in the world, having been inhabited since the 7.th millennium BC.
Its historical centre "
Sassi
", along with the Park of the

 
Rupestrian
 

Churches, was awarded

 
World Heritage Site
 

status by

 
UNESCO
 

since 1993.
Because of the ancient primeval-looking scenery in and around the Sassi, it has been used by filmmakers as the setting for ancient Jerusalem.